Garden Ponds and Water Features
Water gardens and water features have been a part of humankind since the ancient Persians first realised a mystical element in water. Ever since, water has been present and well represented in every era and culture that has included gardens in their landscape and architectural environments. Listen to John speaking on Radio Live with Tony Murrell about garden ponds, water features and what to do with your pond in the winter.
Water features with Tony Murrell on Radio Live
Your pond in winter with Tony Murrell on Radio Live
Garden Pond Installation
Wanting someone to build a garden pond or water feature? Our Garden Pond Installation Service is backed with years of knowledge in the aquarium and water garden industry.
Our specialist aquatic team offer full design and construction of your pond, water garden, and water feature and filtration system.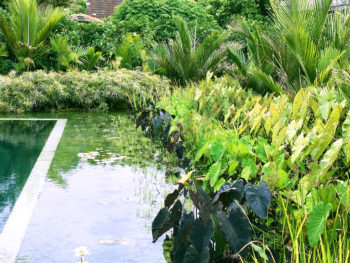 When your pond is constructed by red fish blue fish there is less time spent on maintenance and more time spent on enjoying your pond! See a pond being constructed here
Garden Pond Maintenance
red fish blue fish provides a Garden Pond Mainten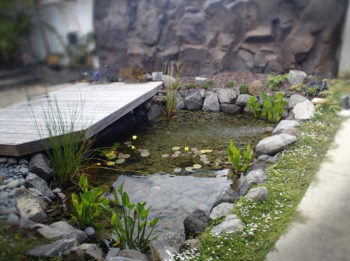 ance Service throughout the CBD, North Shore, South Auckland, West Auckland and East Auckland areas.
We take care of your pond cleaning, filter servicing and pump maintenance as well as looking after your fish, pond plants and water lillies.
Garden Pond Consultation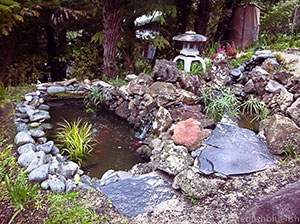 Want to have a go at building your own garden pond but need some professional advice? Call us today for an onsite consultation where you will be guided as to how to properly design, dig and build a garden pond, waterfall or water feature. A consultation fee of $120 per hour applies.
So if you want to add water to your garden, require maintenance or consultation services contact the pond care specialists today on 021 220 3745