Aquariums for Lease
Looking for an aquarium for your home or office but don't want make a large capital outlay then hire an aquarium from red fish blue fish. We specialises in 'hassle free' aquarium rentals creating beautifully tranquil features to enhance your working environment. Taking care of everything from the installation, introduction of livestock, the cleaning, everything! All you need to do is feed the fish… If you want to.
Leased Aquarium Maintenance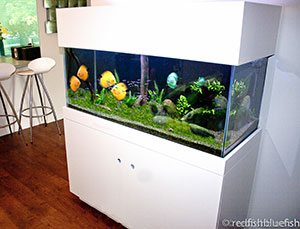 If you are in the CBD, South Auckland, West Auckland, East Auckland or on the North Shore (NZ) you can lease a fully maintained aquarium from red fish blue fish. The lease costs include a regular cleaning and maintenance programme as well as keeping your aquarium fully stocked.
Leased Aquarium Installation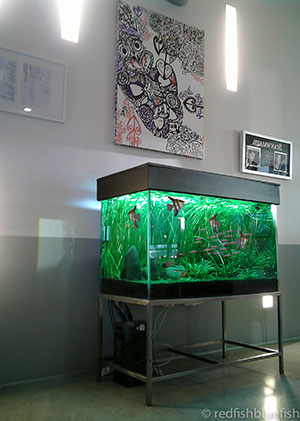 The installation process is sometimes done over a period of up to 3 weeks as our highly trained staff carefully get all the water conditions just right and slowly stock the tank with fish over this period.
If you want to lease but also want to make a your fish tank more of a  feature of the room we can work with your interior design team and display your aquarium in a wall or room divider.