Aquariums & Fish Tanks
Fish tanks – any size, any shape – design, install and clean.
We specialise in the service, design, supply and installation of residential, business and corporate aquariums – a full service for freshwater and saltwater fish tanks of all sizes.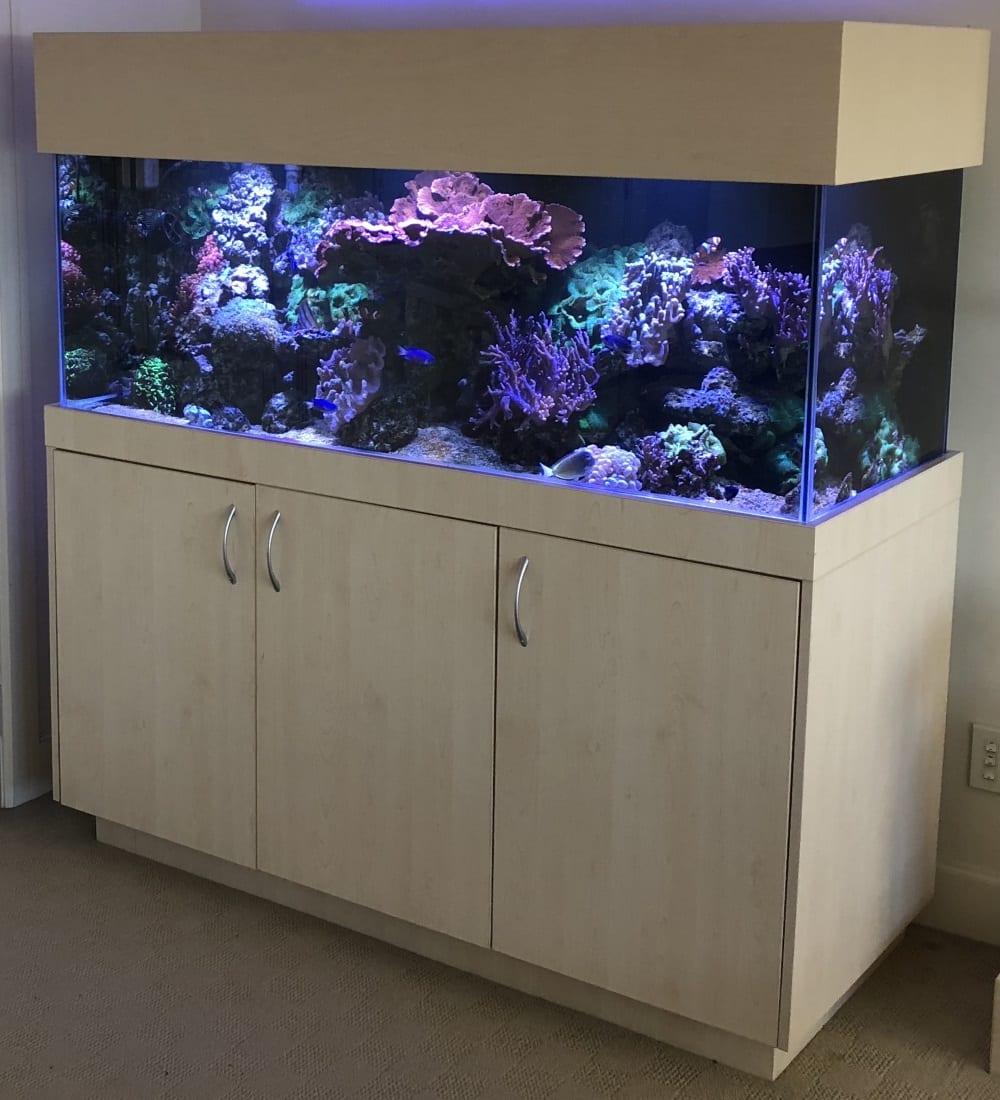 AQUARIUM DESIGN
The highly experienced team at RedFish BlueFish can custom design freshwater or saltwater fish tanks to fit your exact measurements and match your budget.  Bring us your ideas – we will do the rest.
In addition to the initial aquarium design, we also provide advice about what fish to include in your aquarium – we want to ensure they are compatible with each other; and that the fish tank size and equipment used is suitable.
We personally consult all of our clients on what type of equipment and inhabitants are needed and do our best to match your expectations for the finished product.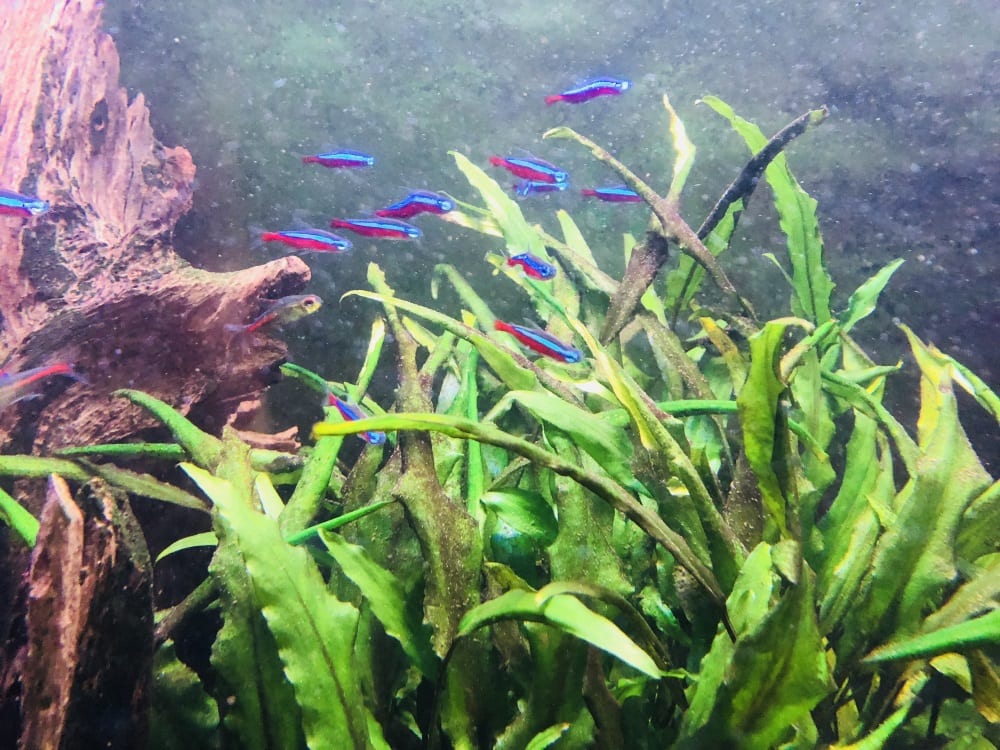 CONSTRUCTION & AQUASCAPING
Whether it's for a business or a family home, the space people want to place a fish tank can be an awkward size and shape.  We can custom construct aquariums to fit almost any space, or we can work with your architect/builder to ensure a quality finish.
We can then aquascape your aquarium – that's like landscaping but under water.  We have rocks, coral, living reefs and plant landscaping to suit the size and style of your tank.
We provide and install all the equipment necessary for a freshwater, tropical, cold-water or marine aquarium system. For marine and tropical tanks, we also provide lighting to recreate sunlight for your fish and plant life.  This ensures ideal growing conditions for all marine life – including plants and corals – and brings out the colours of all fish life in your tank.
AQUARIUM CLEANING & MAINTENANCE
RedFish BlueFish provides flexible maintenance programmes and casual fish tank cleaning services throughout Auckland.  We will talk with you to arrange a maintenance schedule to suit your budget and aquarium size – that way, your water will always be clean and healthy for your fish.
We can also recommend fully automated aquarium maintenance systems that are easy to use and cost effective.  And remember, we maintain both freshwater and saltwater aquariums.
Many of our clients prefer a regular maintenance schedule to ensure their aquarium remains healthy and always looks great.
Our maintenance schedule includes:
Surface cleaning
Equipment servicing (filtration, pumps, heating, lighting etc.)
Partial water changes
Water testing and monitoring of healthy water parameters
Overall fish, plant and/or invertebrate health monitoring
Implementing remedial actions and solutions in case of anomalies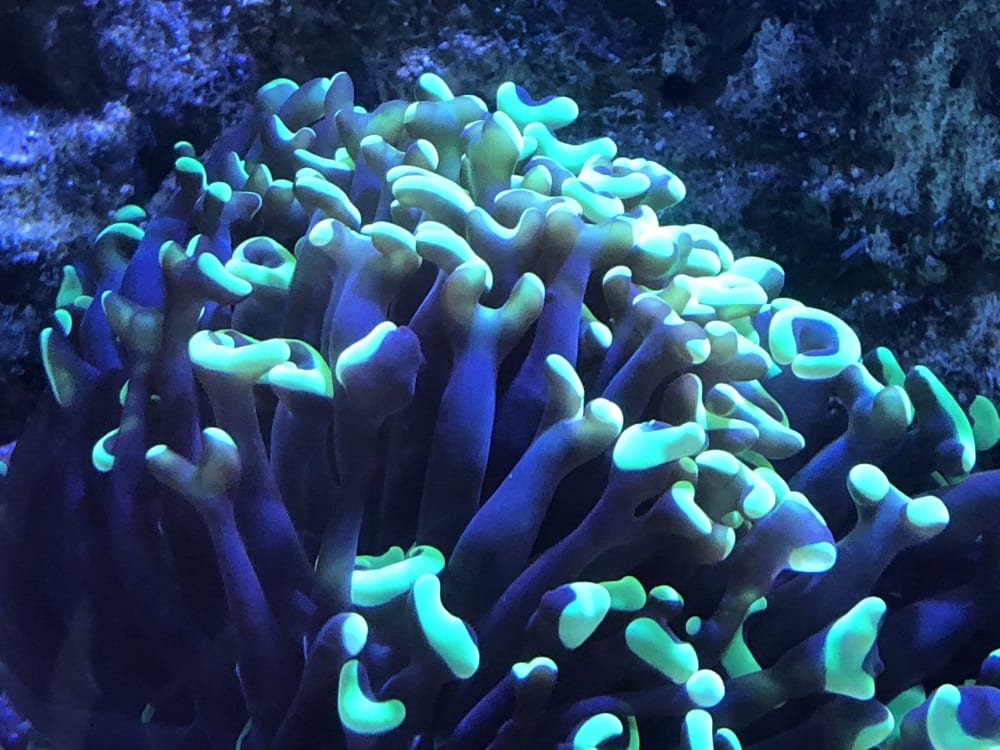 TROUBLESHOOTING AQUARIUMS
If you have an aquarium that is not looking or smelling as it should, or if your fish are not as healthy as they should be, give RedFish BlueFish a call.  We will come over and analyse and diagnose the problem – your fish will be happy again in no time.