Garden Ponds and Water Features
Garden and fish pond design, construction, cleaning, maintenance and troubleshooting
Bringing the tranquility of water to your outdoor living spaces. We specialise in the design and installation of garden ponds and water features for homes and businesses. We also provide a full pond maintenance and troubleshooting service.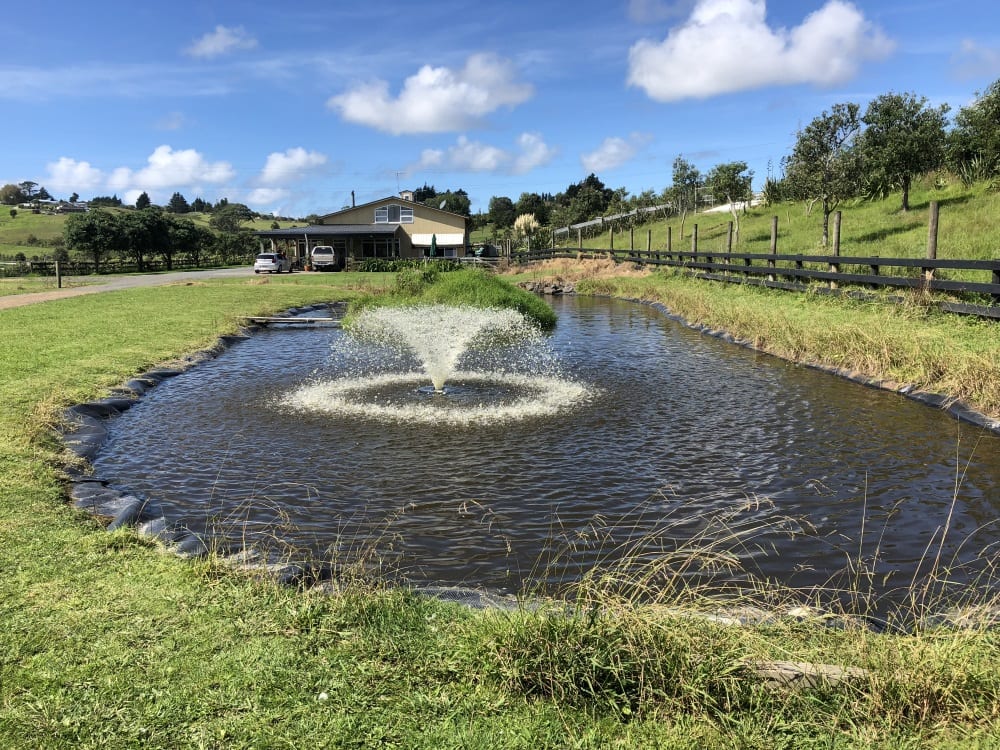 GARDEN POND & WATER FEATURE DESIGN
We specialise in garden pond design for homes and businesses bringing the tranquillity of water to your outdoor living spaces.
Skilful planting allows us to recreate the wetland profiles found in nature. Swathes of sedges, aquatic plants and fish-life will allow nature's filtering process to be undertaken. Removing the need for harsh chemicals means your fish pond always looks and smells fresh.
We design both large and small aquatic ecosystems to suit the unique size and shape of your site.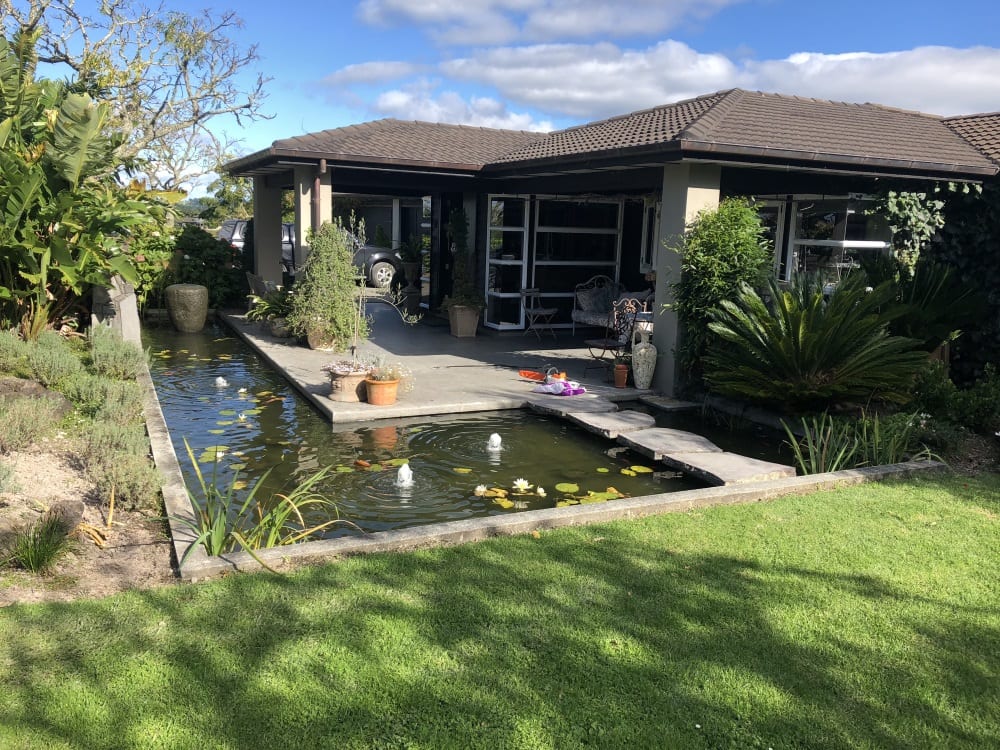 FISH POND & WATER FEATURE CONSTRUCTION
We can turn your water garden into reality.  Either we can design your home or business water feature, or base it off of your original ideas.
Our garden ponds, waterfalls, and fountains are beautiful, natural aqua-scapes.  We work hard to ensure there is no sign of power leads, pipes or pumps.  As a result, all you see in your pond is water, rocks, and plants (and fish if required).
We can also repair, refurbish, and bring back to life existing ponds.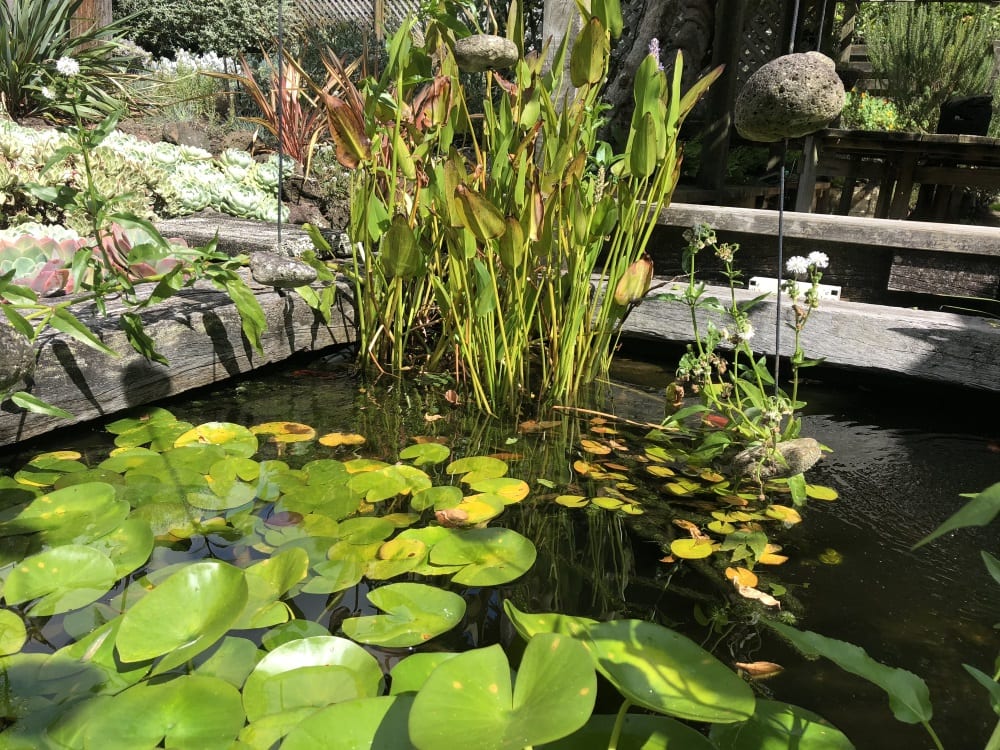 GARDEN POND & WATER FEATURE MAINTENANCE & CLEANING
As well as looking totally natural, the way we build our garden ponds and the products we use makes them easier to maintain. Many fish pond owners prefer to get RedFish BlueFish to do it, however.
We will create a maintenance schedule for your water garden.  So you don't need to be concerned about it – we will turn up at regular intervals and maintain your pond. This might include: partial water changes, cleaning of filters and filter media, plant pruning, sludge and debris removal, water quality maintenance and the removal and treatment of algae.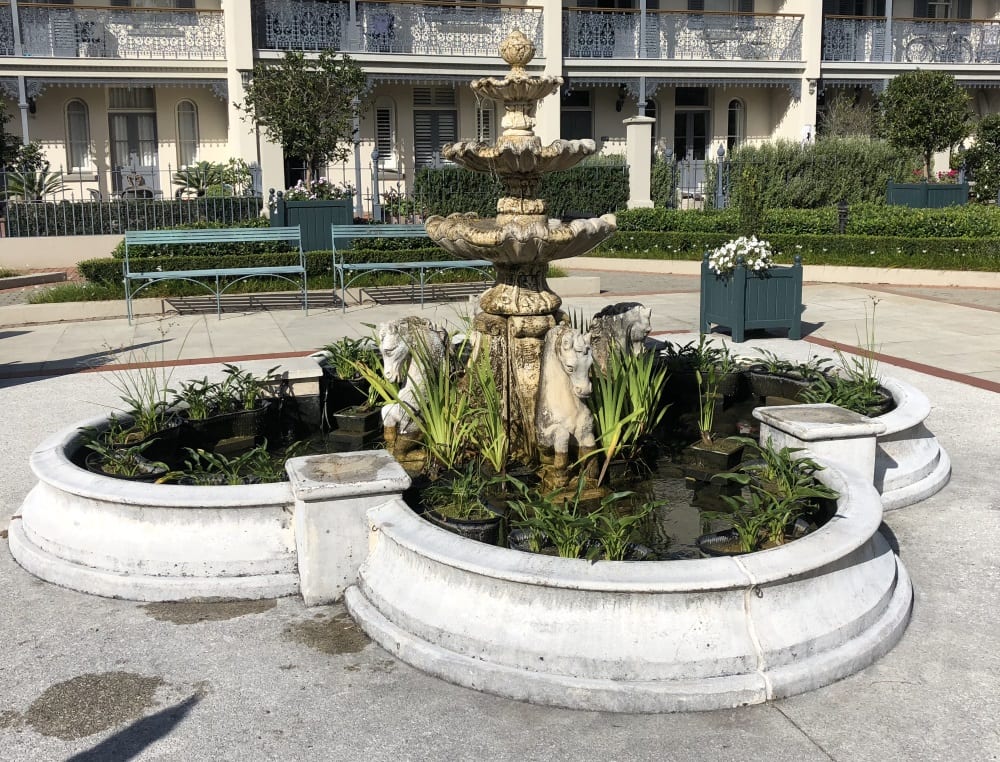 GARDEN POND & WATER FEATURE TROUBLESHOOTING
If you have a garden pond or water feature that is not looking or smelling as it should, give RedFish BlueFish a call.  We will come over and analyse, diagnose and fix the problem with your pond.
Our troubleshooting services include, water testing, algae control, everything you need to keep your garden pond clean, clear and sparkling.