Aquatic Ecosystem Design
Water gardens and aquariums for domestic and business premises.
And, we listen! Tell us your ideas and we will incorporate them into a unique design to bring the peacefulness of water to your home or business.
We design all types, shapes and sizes of aquatic ecosystems including:
Water gardens
Garden ponds of any size
Garden streams
Water features – fountains, etc.
Natural swimming pools
Swimming ponds
Freshwater and saltwater aquariums / fish tanks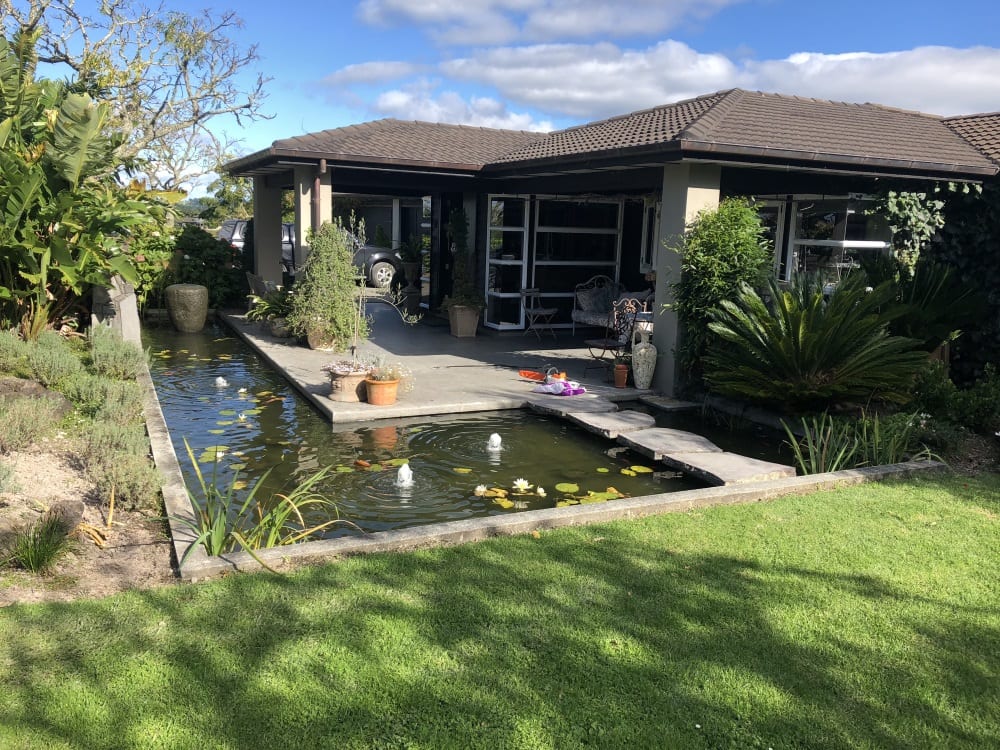 POND & WATER GARDEN DESIGN
We specialise in garden pond design for homes and businesses bringing the tranquillity of water to your outdoor living spaces.  We can incorporate various water features into your water garden design, such as pools, streams, and waterfalls.
Skilful planting allows us to recreate the wetland profiles found in nature. Swathes of sedges and aquatic plants and fish-life will allow nature's filtering process to be undertaken without the need for harsh chemicals – that means your pond always looks and smells fresh.
We design both large and small aquatic ecosystems to suit the unique size and shape of your site.
NATURAL SWIMMING POOL OR SWIM POND DESIGN
Imagine a swimming pool that requires no chemicals.  RedFish BlueFish design swim ponds with carefully planted aquatic plants that ensure clean and pure water.  A natural swimming pool – sometimes called a bio-pool – is specifically constructed so that can swim in pure, clear water with no chemicals.
The natural swimming pools we build range from formal (typical swimming pools shapes) to natural (swim ponds using rocks and features to make it look just like a swimming hole you might discover in the bush).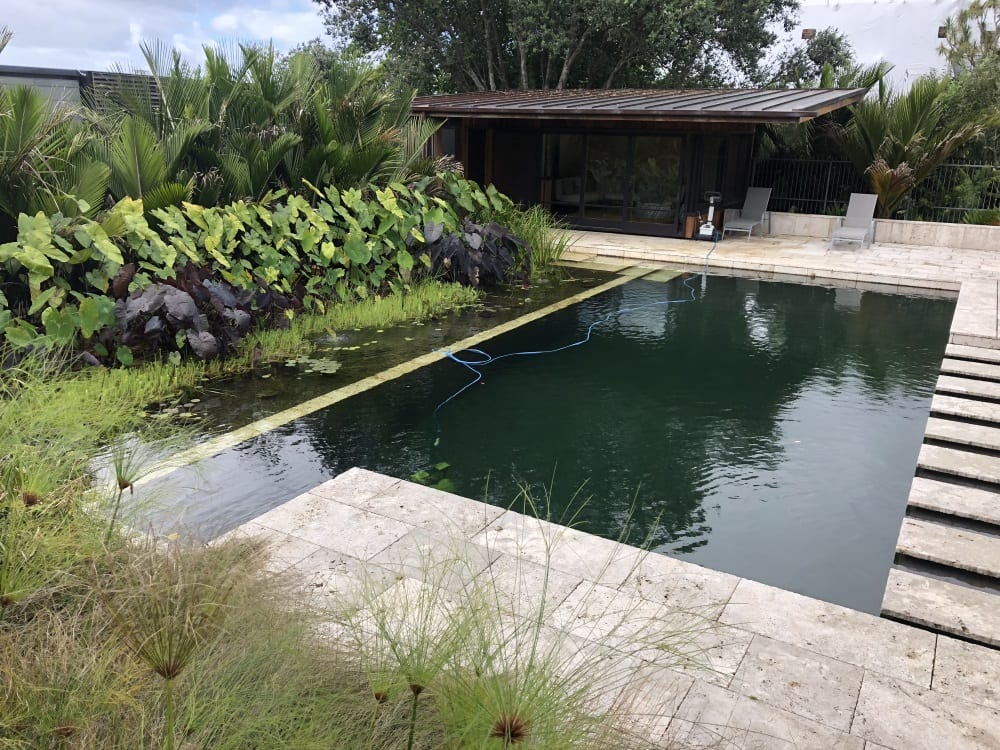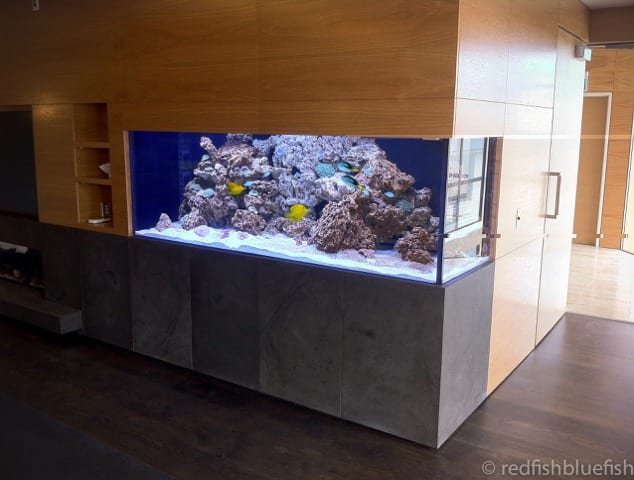 AQUARIUM DESIGN
We can custom design freshwater or saltwater fish tanks to fit your exact measurements and match your budget.  Bring us your ideas – we will do the rest.
We provide advice about what fish to include in your aquarium – we want to ensure they are compatible with each other; and that the fish tank size and equipment used is suitable.
We personally consult all of our clients on what type of equipment and inhabitants are needed and do our best to match your expectations for the finished product.